Introduction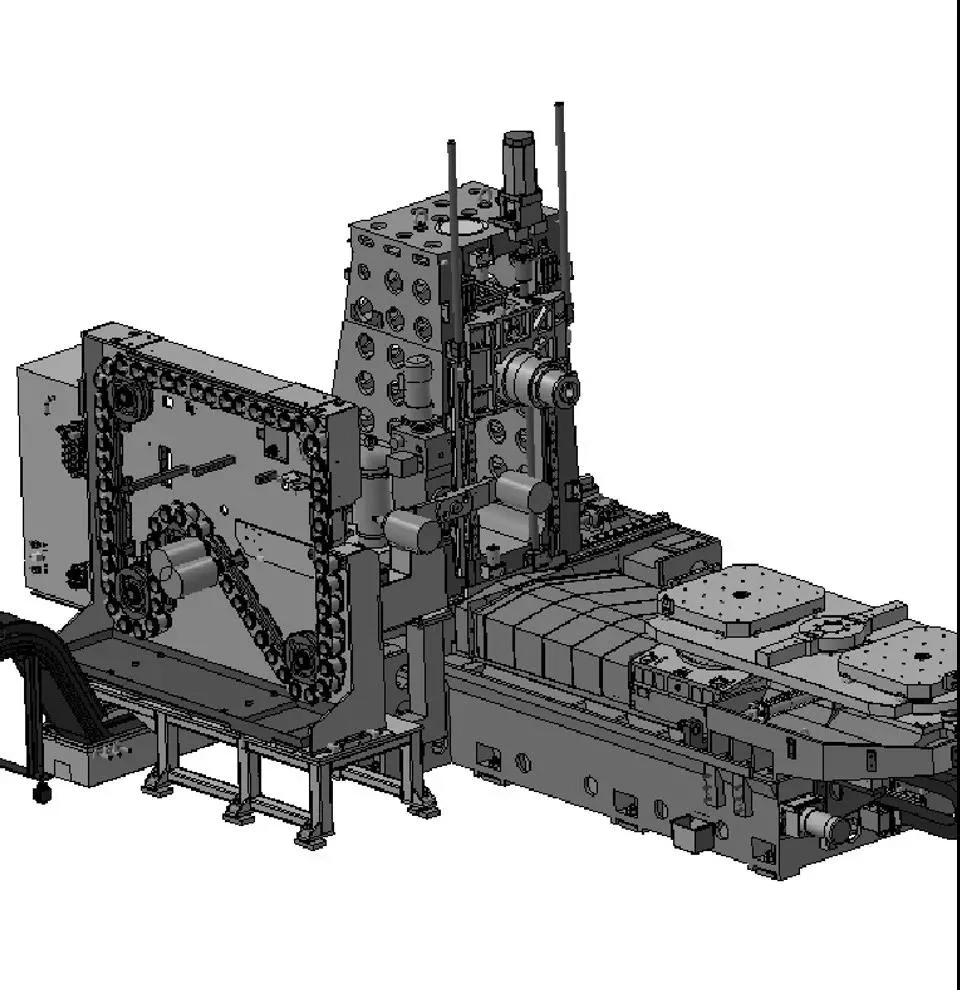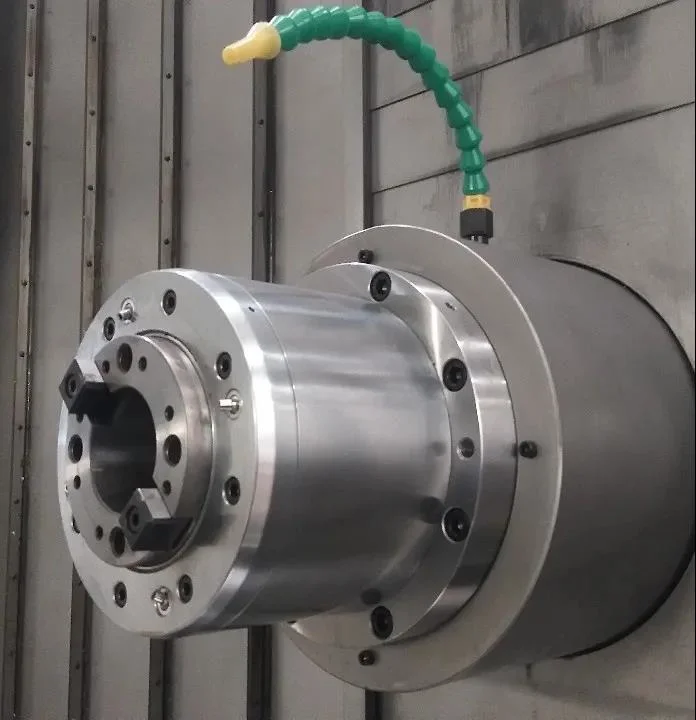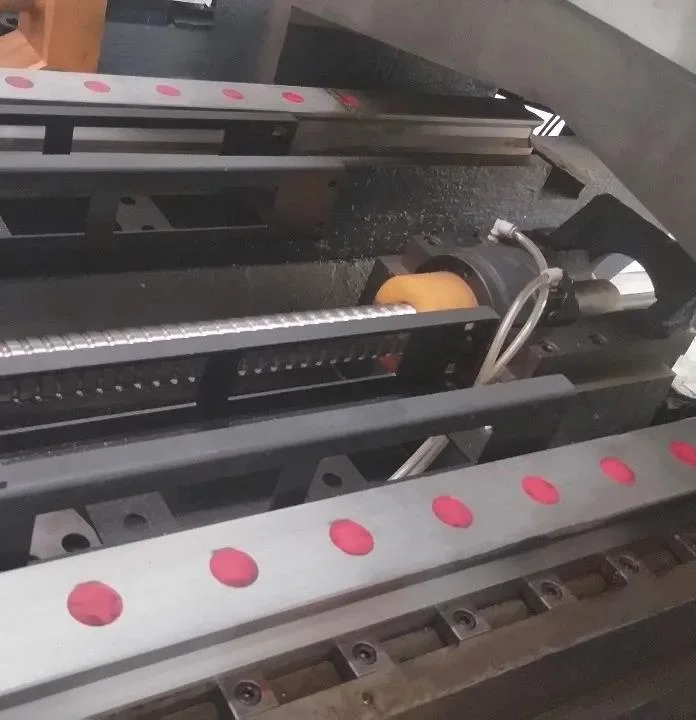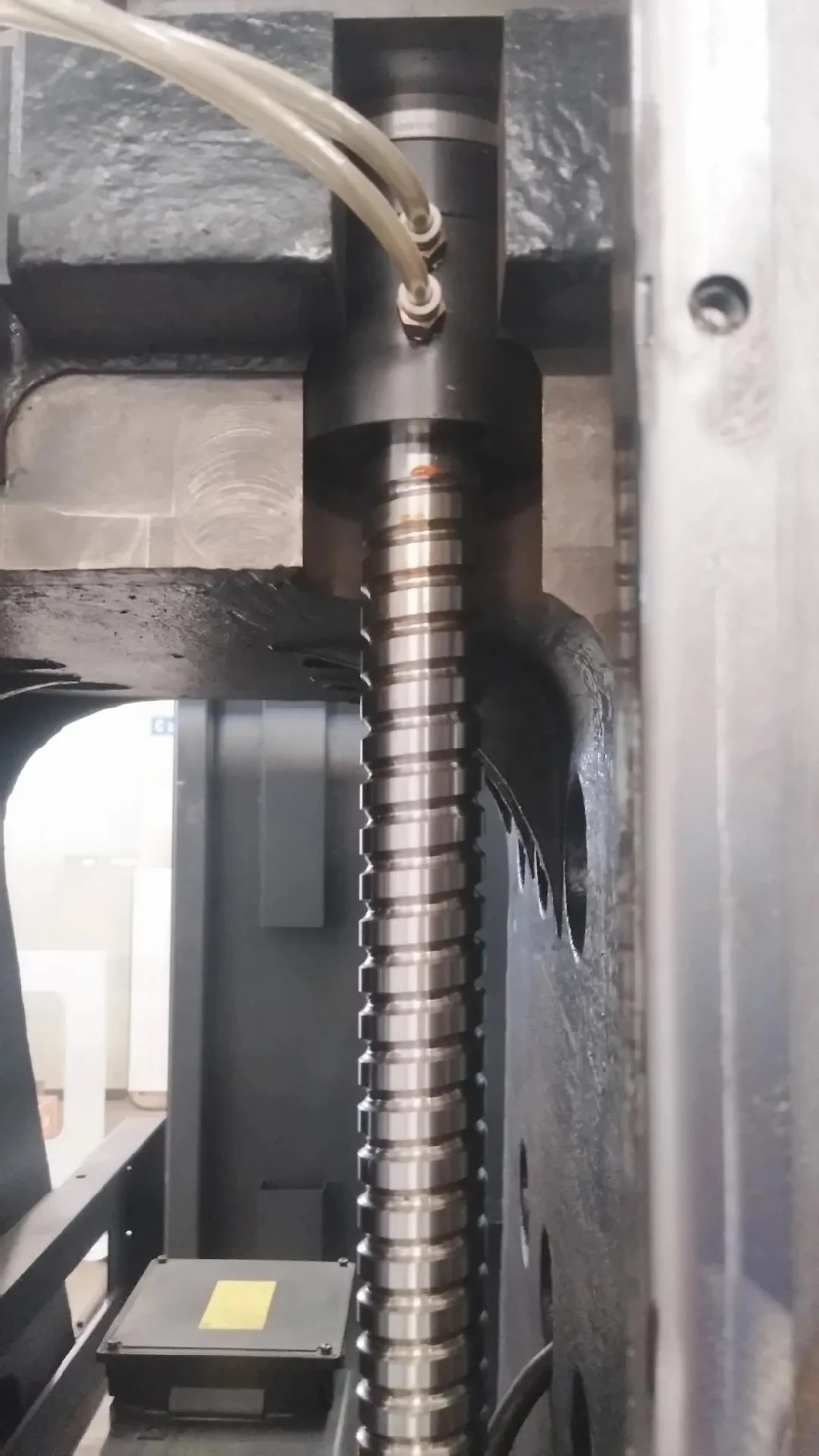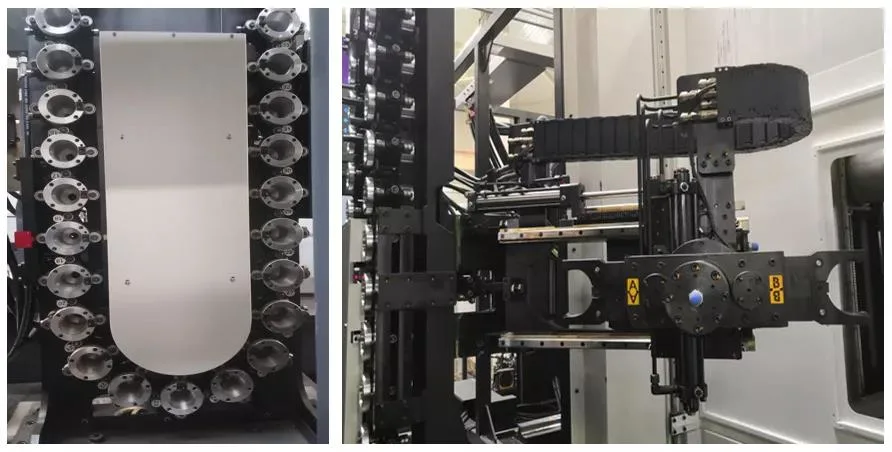 This series horizontal machining center has a T-shaped frame, integrated foundation and large-span, double-wall column. Imported roller guide ways are used in X, Y and Z axes, which ensures high rigidity of the whole machine. The machine features forced-cooling high-speed ball screws that are imported from foreign countries, and forced-cooling directly-mounted main spindle, which ensures machine precision stability. Equipped with world famous controller and high speed configuration, the machine has high controlling accuracy and can meet the requirements of all sectors.
The machine, equipped with double pallet workpiece changer, is suitable for precision machining of dies/molds as well as for multi-face machining of cases, plates, covers and blocks in large batches.
Specifications
items
Unit
HMC500
Travel
X-axis
mm
850
Y-axis
mm
700
Z-axis
mm
800
Distance from spindle nose to center of table
mm
70-870
Distance from spindle center to top of pallet
mm
75-775
Table and pallet
Table size (
mm
500×500
Indexing of table (deg)
Deg
360×1°(0.001°)
Type of table
24-M16
Loading capacity of table
kg
500
mm
Ф750,H850
Type of pallet change
Rotating
Change time of pallet
s
12
Number of pallets
2
Height of table from floor
mm
1150
Max. load torque of table
Nm
2250
Spindle
Spindle speed
r/min
7000
Spindle power
kw
15/18.5
Spindle torque
Nm
95.4/117
Taper hole
BT50
Spindle cooling
Forced cooling
Feed
Guide way
Linear roller ways
Torque of feed motor X/Y/Z
Nm
30/22/22
Rapid traverse X/Y/Z/B
m/min
36/36/36
Cutting feed X/Y/Z/B
m/min
12
Cooling of screw
Forced cooling
Encoder of three axes
Optional
Tool changer
Capacity
pc
40 standard
Tool change type
Manipulator
Tool selection type
Random, Bidirection
Max. weight of tool
kg
25
Max. diameter of tool (occupied/empty adjacency)
mm
125/250
Max. length of tool
mm
350
Type of tool shank
MAS403 BT50
Type of drawbar
MAS403 P50T-1(45°)
Tool change time (T-T/C-C) (S)
s
3.5/7.5
Accuracy
Bidirectional positioning
mm
0.012
Bidirectional positioning in case encoder
mm
0.006
Bidirectional repeatability
mm
0.008
Bidirectional repeatability in case encoder
mm
0.005
Indexing accuracy of table
"
15
Repeatedly indexing accuracy of table
"
±3
Others
NC controller
FANUC 0iMD standard
Air source
MPa
≥0.5
Capacity of cutting fluid tank
L
500
Power source
kw
50
Dimensions of machine
mm
5150×3845×2975
Weight of machine
kg
20000
It is widely used in aerospace, internal combustion engine, new energy vehicle gearbox, engine, mold and other manufacturing industries.