China New Supply Aluminum 4 Axis CNC Machining Center for Curtain Wall Systems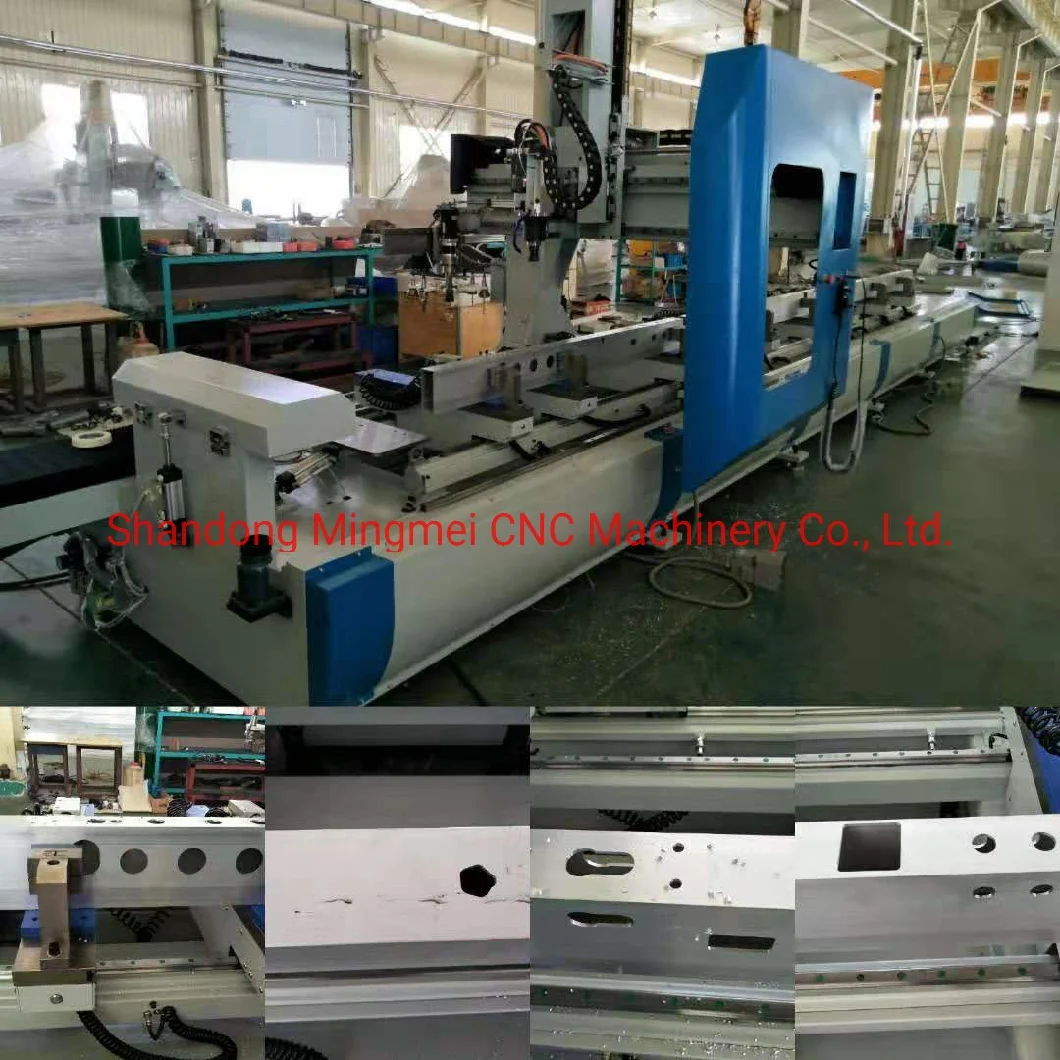 Feature:
1. Adopt PA system software, the interface is clear and easy to operate;
2.Equipped with professional CAM software. according to setup, fixtures placement and movement automatically to achieve high efficiency three-dimensional four axises machining.
3. CAD graphics can be directly imported into the system;
4. Single and double positioning setup. Non-stop feeding material, higher processing efficiency;
5. Centralized lubrication with intermittent supply system, using spray cooling system;
6. It is widely use in bars or workpieces of aluminium, aluminum wood composite profile and light alloys in general ;
7. One setup to complete multi-sizes drilling, tapping, chamfering, milling, milling and alien hole processing.
8. Adopt high precision ball screw, rail and oppinion to make sure machine's precision and stablility;
9. Adopt Japan Yaskawa motor and driver, imported Italy HSD electrical main spindle to make sure machine processing precision;
10. Tool Magazine: two groups, total 16 tools, one group is Disc magazine with 8 tools, the other group is liner magazin with 8 tools;
11. The machine head adopts a fully enclosed safety structure to ensure the safety of operator;
Technical specification
Power supply: 380V/50Hz
Working pressure: 0.6-0.8Mpa, total power: 16KW
Electrical main spindle power: 9.5KW, rotation speed: 24000RPM,
Maximum output torque of the spindle:6.4NM;
Tool Magazine: 8+8, toolholder: ISO30, Max. length: 100mm;
Fixtures number: 8 sets
Processing jonery: X axis: 6000mm
Y Axis: 500mm;
Z Axis: 300mm;
Feeding speed: X axis: 50m/min, Y Axis: 25m/Min; Z axis: 10m/min;
Working range: 6000X500X300
Lubrication: Automatic
Cooling: Oil Mist
Overall dimension: 9000X2230X3060
Working precision:
Positioning accuracy: ±0.05mm/1000mm, repeat positioning accuracy: ±0.05mm/1000mm.
Verticality of drilling and milling: 0.1mm/300mm
cylindricity:0.1mm, Surface roughness:Ra6.3
Component:
Control System: German PA control system
Main spindle: Italy HSD
Servo moto: Japan Yaskawa
solenoid valve: Taiwan airtac
Guide: Taiwan ABBA
Circuit breaker: France Schneider
Inverter: China
Ball screw: Taiwan ABBA
Rack: China
More Pictures for 4 AXIS CNC Machining centre for Aluminium Window Door Profiles and curtain wall system making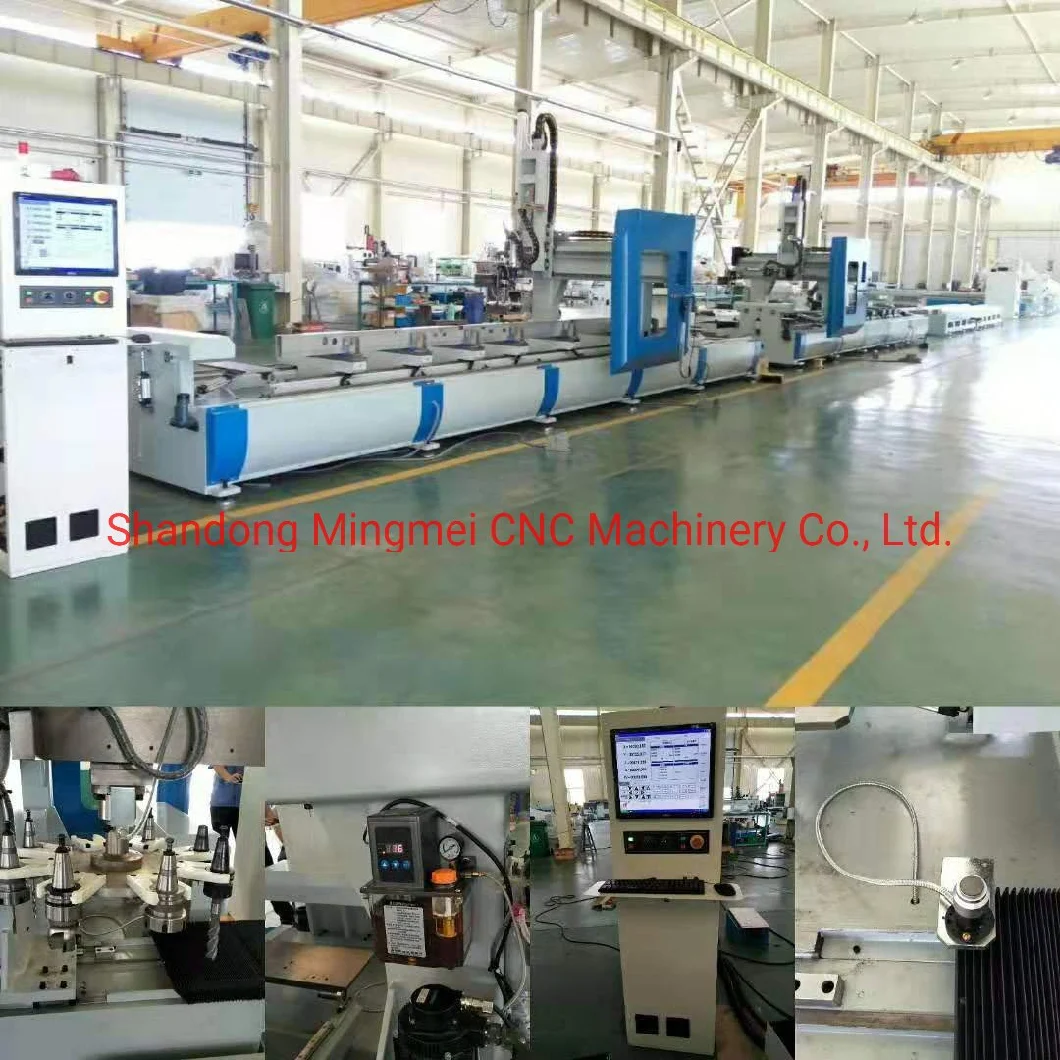 CNC Machining Center 4 axis in our factory picture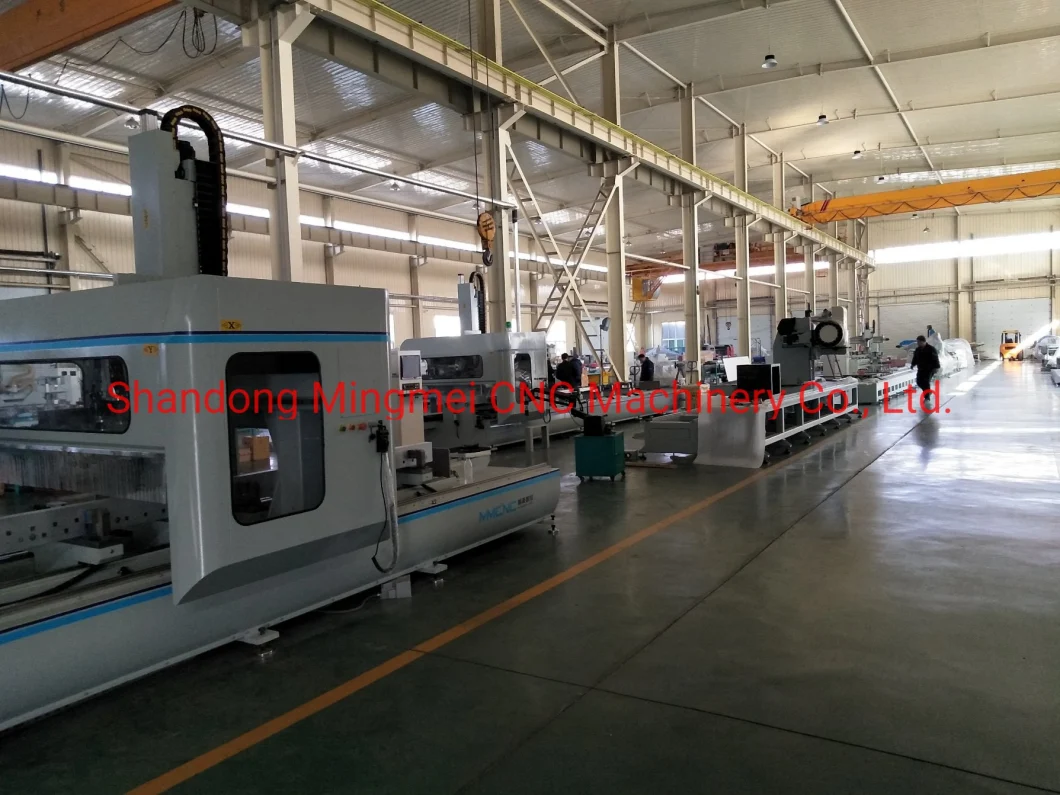 CNC Machining Centers for Industrial Aluminium in customer's factory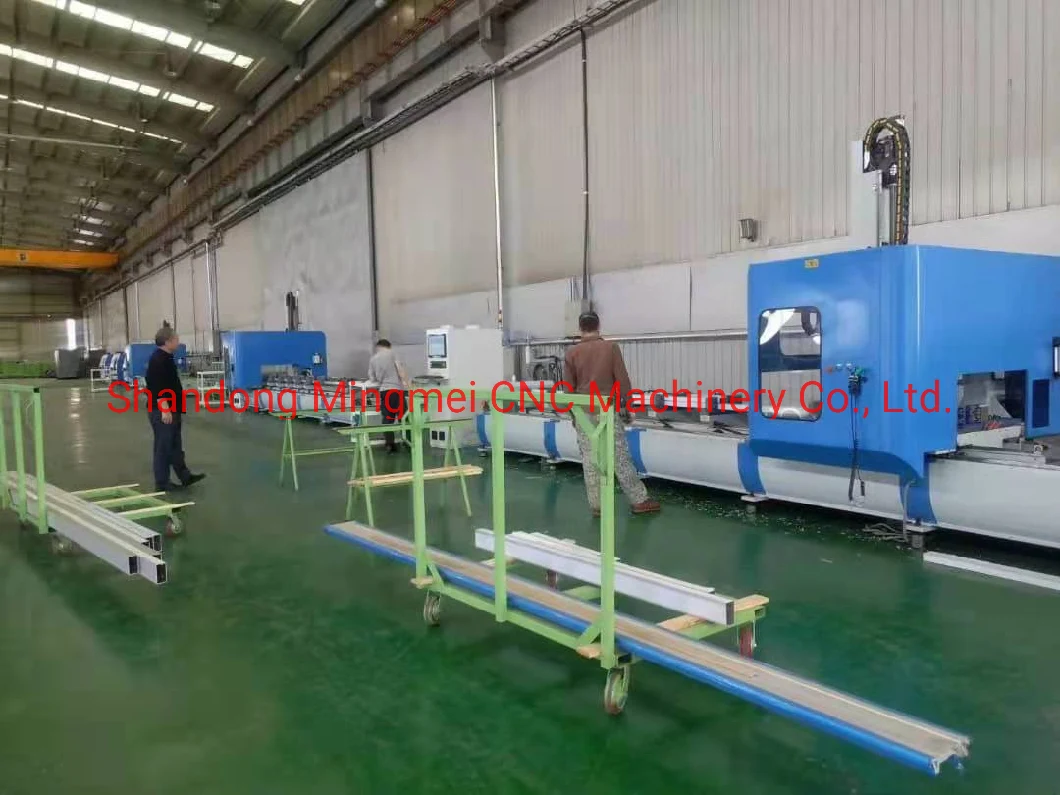 Our Factory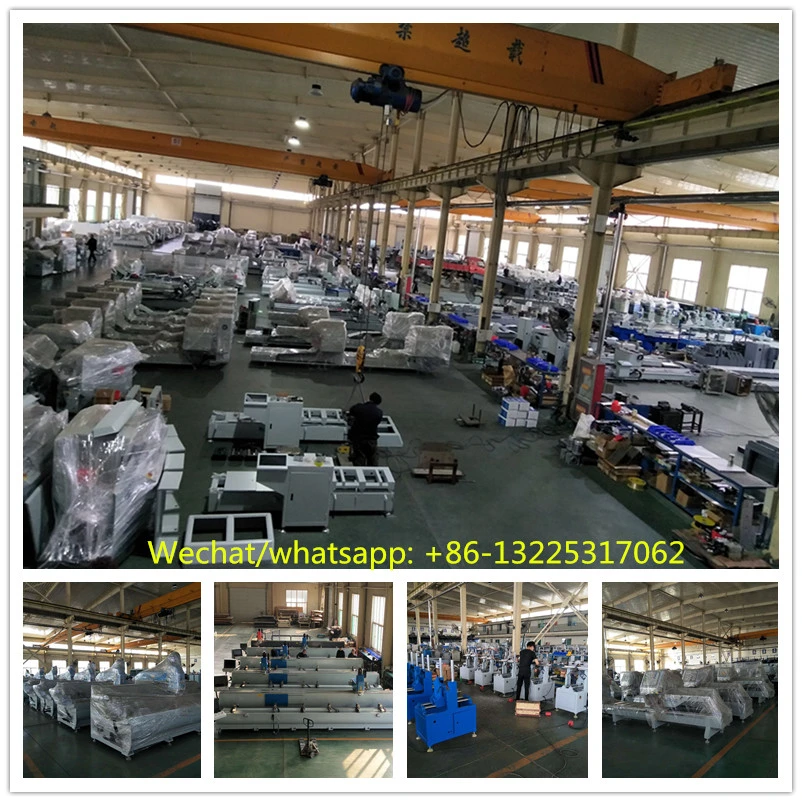 Our Customers and aluminium machines in Customer's factory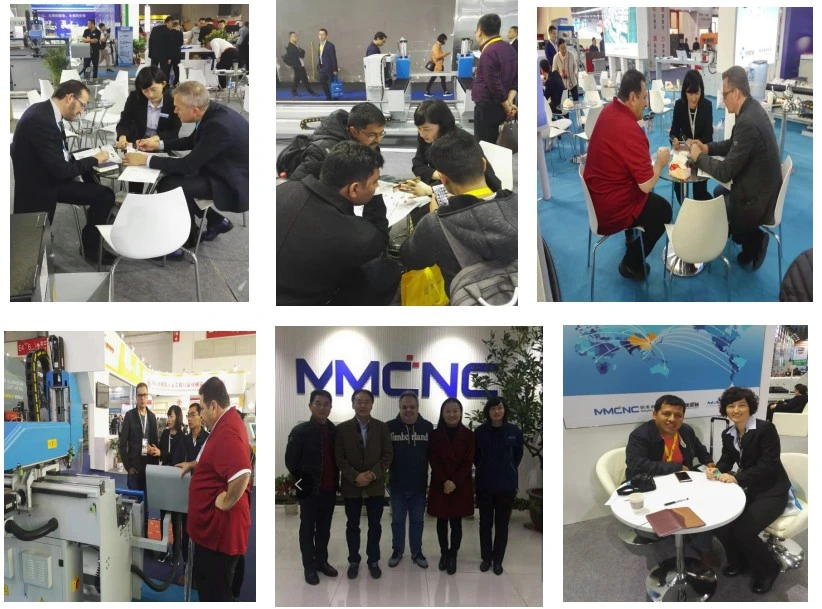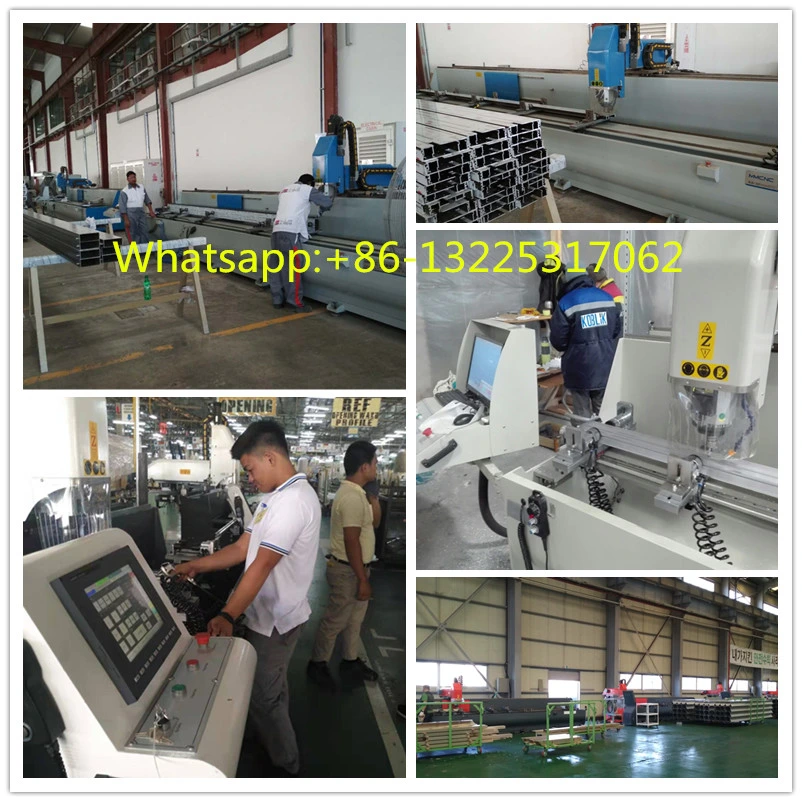 Contact Jessica for Good Price